Boats 4 Causes® Donated Boats For Sale
These vessels have been donated to Boats 4 Causes®. Proceeds from the sale of these donated boats will benefit local charities, national charities, schools or churches selected by the donor or by Boats 4 Causes®.
New donated boats are added daily, so if you don't see what you're looking for, check back often until you find the boat of your dreams.
If you are viewing this page, and wish to donate your unwanted boat or if you have an unwanted car, RV, motorcycle, or cellular phones that you would like to donate, please call us now at 888-311-3529 or click here to complete one of our donation forms.
Current Auction List

1990 SeaSwirl Tempo 17' 2" Runabout w/Trailer Stk#240762, NO RESERVE
$520.00
(3 Bids)
Time Left: 1d 5h 33m 34s
Oct-14-2015 10:27:01 PDT
Bid Now
|
Add to Watchlist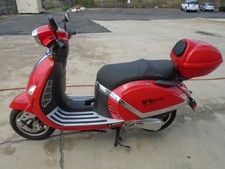 2008 BMS EVO Scooter, Stk#240544, Scooter Donation - California
$310.00
(8 Bids)
Time Left: 2d 6h 6m 33s
Oct-15-2015 11:00:00 PDT
Bid Now
|
Add to Watchlist
If you are ready to donate now, just click the
DONATE NOW
button
or
Chat live
or call us toll-free
888-311-3529
and donate today.
Please check the eBay listing and call the number listed therein for more details.